Parliament Passes a Resolution Urging Government to Address Challenges Facing the Girl Child and Children in the Digital Era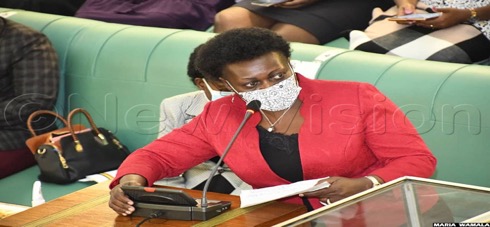 Hon. Sarah Opendi, the Chairperson UWOPA moves a Motion for a Resolution of Parliament Urging Government to Address Challenges Facing the Girl Child and Children in the Digital Era
On 3rd November 2021, Speaker Anitah Among presided over the afternoon session, during which Tororo Woman MP Sarah Opendi presented a motion urging Government to address challenges faced by the girl child and children in general in the digital age. The motion was fully supported by the legislators and it was duly adopted, paving way for its intensified discussion.
The motion seeks to have Government provide the necessary resources and develop programmes to skill the girl child, whose education has been affected by such factors as teenage pregnancy and child marriage.
Sarah Opendi, who is also Uganda Women Parliamentary Association (UWOPA), said that Government needs to approve the draft School Health Policy.
During the discussion of her motion, her fellow legislators emphasized on also focusing on sex education, proper parenting of both the girl and the boy child. The argument here was that currently, most effort is focused on the girl child ignoring the boy child who eventually grows and abuses the girl child.
Wakiso Woman MP Betty Ethel Naluyima supported the motion and urged sensitization of the local officers handling cases of sexual abuse among children and educating the boy child to understand matters concerning the girl child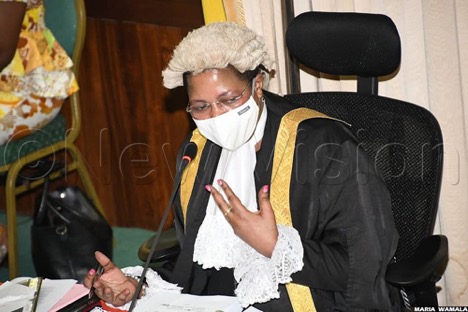 The Deputy Speaker of Parliament, Rt. Hon. Anitah Among said parenting roles have been ignored. We have moved away from our parenting roles. We are not talking to these children. We need to talk to both the boys and girls. We need to revive sex education. Can't we limit these pornographic movies on TV? Can the Uganda Communications Commission (UCC) do something to limit these?' she said.
Among also tweeted: 'I was so surprised to see a story of a boy impregnating his own sister! It is because we don't talk to these children. As parents, we need to do our job and promote harmonious living that discourages bad manners.'